Creating and maintaining a blog can be hard work and consume copious amounts of your time. However, the financial rewards can be well worth it.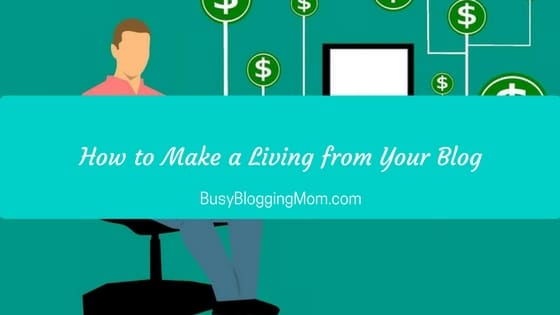 In this article, we will look at the numerous ways you can make a living from your blog. These range from affiliate marketing and advertising, to selling physical and digital products, or even creating an online course. By the time you have finished reading, you should have a good idea of the different options available to you to help monetize your blog.
Advertising on Your Blog
Displaying adverts on your blog is a quick and easy way to earn money. However, too many adverts will put visitors off and cause you to lose followers. So it is important to get the balance right between monetizing your blog and keeping your blog readers happy.
Using Google AdSense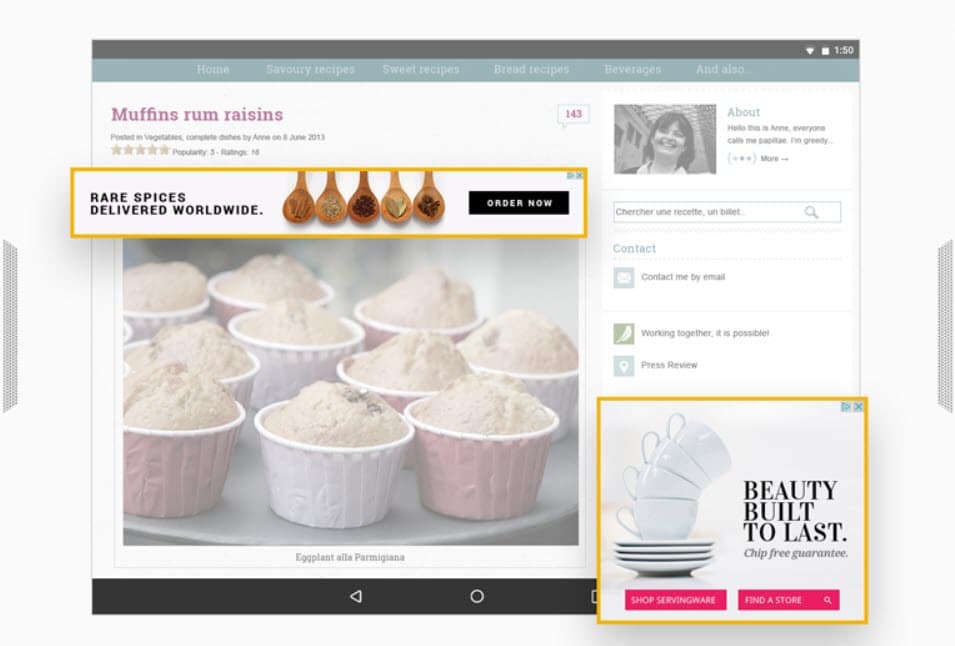 Google AdSense is a popular method used by many blogs and websites to earn money. Once you have signed up, Google AdSense will show your visitors ads. Then each time someone clicks on an ad, you will get paid. Ads are relevant to your site and visitors, and although they are visible, they shouldn't overly affect user experience.
Displaying Banner Ads on Your Site
Another advertising option is for you personally to find businesses who would like to advertise on your site. You can offer a specific banner space on a page or post on your site, and then charge businesses a one-off or monthly fee to display their ad. This can be more profitable than Google AdSense, and will give you control over who advertises on your site and where.
Top Tip: Use the premium WordPress plugin AdSanity to help you manage ads on your site. This plugin will allow you to add banner spaces to your site, automate which ads are displayed where, and much more.
Affiliate Marketing
Affiliate marketing is another favored way to make money from your blog, and it can be very lucrative. The way this income stream works is by you promoting other people's products, services, or experiences, on your site. If a visitor to your site clicks through to the website you have recommended, and buys the product, then you pocket a percentage of the sale. This can really add up, especially if your blog receives a high level of traffic, or you are promoting expensive products.
Amazon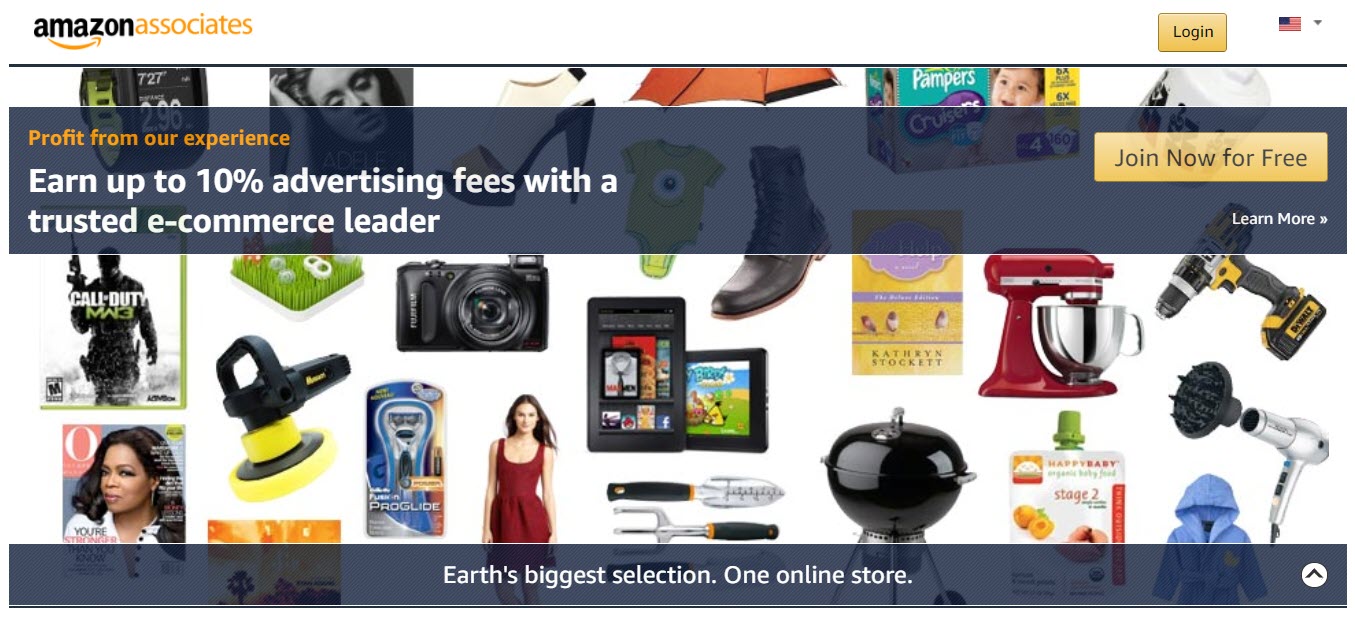 The quickest and easiest way to get started with affiliate marketing is to sign up with Amazon's Associates. This is Amazon's affiliate marketing program, which will enable you to earn from promoting (and selling) products from Amazon on your site.
Other Affiliate Opportunities
Many other websites and businesses also offer affiliate programs. However, to use these you will need to sign up to each one individually. To find affiliate possibilities in your niche, a simple Google search will usually suffice, as most affiliate marketing programs will be advertised on companies websites.
Top Tip: If you are going to go down the affiliate route, make sure you only advertise products that are high quality. If your visitors buy a poor product at your recommendation, not only will you lose followers pretty quickly, it may well damage your blog's reputation.
Sponsored Posts
Once you have a relatively large audience regularly reading your blog, you will be able to charge companies and other websites to post on your site (know as a sponsored post).
By allowing sponsored posts on your site, as well as money earnt, your blog will also benefit from interesting and free content. Just make sure the sponsored posts add value to your audience and aren't too promotional, otherwise it may cost you readers.
Top Tip: Let businesses know you are open to accepting sponsored posts by adding a page to your site, or paragraph to your contact page, advertising the fact.
Creating an Online Course
An online course can be another great option if you are looking to make a living from your blog. Particularly if your blog's 'angle' is to be informative, or teach your audience about a specific topic, then an online course is an obvious next step.
When creating the course, use a WordPress plugin like WP CourseWare. This will help ensure your course is professional and contains info that is easy for users to access.
Top Tip: To entice potential customers to buy the course, provide the first couple of lessons for free. By showcasing how interesting and useful the course is, people will be encouraged to sign up to the rest of it.
Selling Digital Products

Depending on your niche, selling digital products may be a good option if you are looking to make a living from your blog. Digital products can come in a variety of forms, including eBooks, photographs, apps, videos, and much more. The big advantage to selling digital products is that you only have to make them once, but you can repeatedly make money from them every time they sell.
Top Tip: Use the freemium plugin Easy Digital Downloads to automate the selling of digital products from your WordPress website.
Selling Physical Products

Once you have built up a large following, you will find you have a captive audience to sell physical products to. Again, this may or may not fit with your blog's niche. However, if you run a fashion blog, for example, then selling your own line of clothing may be an exciting, and potentially extremely profitable, prospect.
WooCommerce is the obvious eCommerce solution for any WordPress website that is looking to sell products online. This free plugin is easy to use, and offers a wide assortment of premium extension that can add advanced functionality to your eCommerce business as it grows.
Top Tip: If you haven't got time to deal with the ongoing demand of packaging and posting, consider signing up with Amazon's Fulfillment Service. This service will pick, pack and ship products for you, giving you more time to concentrate on your blog.
Final Thoughts on How to Make a Living from Your Blog
Evidently, there are countless ways to make a living from your blog. The key is to pick the right monetization strategy for your blog's niche. And then maintain a balance between making money and providing a top quality experience for your audience. Good luck!
What money making strategy would work with your blog? Please share your thoughts on this topic in the comments below….