With so many WordPress plugins currently available in 2018, it can be difficult to know which solutions you really need. In this article, we look at the essential WordPress plugins that will help you enhance your WordPress blog. These vary, from plugins to improve your blog's SEO and take care of your site's security, to plugins that will enrich your site's design, grow your mailing list and increase your social following.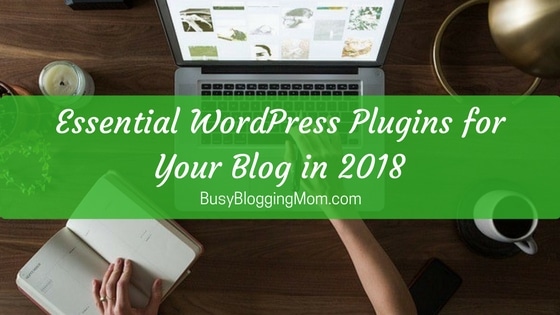 So let's now take a look at these essential WordPress plugins of 2018…
Yoast SEO

Helping your blog to rank well in the search engines is an important job for all WordPress website owners. There are many ways to improve your blog's SEO, but installing and using Yoast SEO is one of the easiest and most effective options.
Yoast SEO is a popular and free WordPress plugin. It makes the process of adding metadata and titles to each page and post quick and virtually effortless. This helps improve your site's branding in the search engines, and ensures consistent snippets are displayed for each page and post. Yoast SEO also analyzes your blog's content, giving you tips to further optimize it. And adds further SEO functionality including advanced XML sitemaps, breadcrumbs, and much more. A must-have plugin if you want to drive traffic to your blog.
Visual Composer
Using a premium page builder like Visual Composer will give you complete control over the look and feel of your WordPress website. If you want to create a truly unique and show-stopping blog, then this drag and drop website builder is the plugin for you.
Visual Composer will let you design any layout, using rich pre-crafted content elements. Or you can customize pre-existing templates, all without touching a line of code. Visual Composer enables you to work on the front end of your site in real time. This means you can see the changes being made, making the creation of your site a fun and exciting process.
Thrive Leads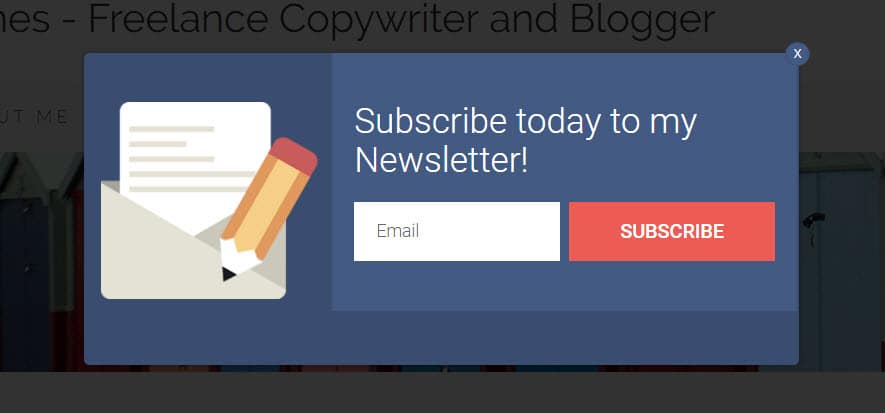 Building a following that regularly returns to read your content is the dream of all blogs. An effective way to do this is to collect email addresses from your visitors. You can then contact your email list when you have new articles to promote, encouraging readers to re-visit your blog.
Thrive Leads is a lead generation plugin that will enable you to add opt-in forms, hello bars, widgets, and many more conversion forms to your blog. These beautiful forms are easy to customize, and are optimized to help you collect your followers' email addresses in droves.
Jetpack
Jetpack is a popular WordPress plugin that is made up of numerous modules, all focused on enhancing your blog's functionality. The module 'Social Media Icons' allows you to add stylish social icons to your blog's sidebar, or other widget areas of your site. And the module 'Sharing' will enable you to add social sharing buttons to each post or page. By enabling both these modules, you will gain followers on social media, and increase the number of shares your blog articles receive.
Contextual Related Posts

A successful blog ensures that visitors read numerous articles, and don't just leave your site after they have finished a post. To keep your visitors on your site and engaged with your content, you need to tell them where to go and what to do once they reach the bottom of a page. A good way to do this is to use a related posts plugin.
Contextual Related Posts is a free WordPress plugin that will display 'related posts' at the bottom of each blog article. These 'related posts' will be relevant to the topic the reader is interested in, and so will help encourage the reader to stay on your site and continue reading your blog. This will help decrease bounce rates, improve on-site metrics, and help create loyal readers.
Disqus
Creating an interactive community around your blog will help to generate a life-long audience. Upgrading your comments section, and making it fun, interesting, and engaging, is a great way of creating said community.
Disqus is a premium comments plugin that will enable you and your audience to interact and discuss the issues and topics on your blog. Disqus makes logging in extremely easy for your audience, and shows comments in real time, allowing visitors to live chat. It also adds amusing elements including threaded replies, voting, uploading images and videos, and much much more.
Ninja Forms

Displaying a contact page, with a contact form is best practise for a blog. Using the freemium WordPress plugin Ninja Forms, will enable you to add a beautiful, customizable and user-friendly contact form to your website. This form will not only help your reader's get in contact with you, it will help you build personal relationships with your followers.
Google Analytics and Monster Insights
Monitoring your site's analytics is key if you want to create content, and a website, that appeals and relates to your audience. Google Analytics is an impressive tool that tracks and reports back on your site's performance.
To quickly and easily integrate Google Analytics with your blog, use the WordPress plugin Monster Insights. Data from Google Analytics can help you understand how your audience is responding to your blog. These insights can then be used inform your future content and marketing strategies.
iThemes Security

Keeping your WordPress blog safe and secure is another crucial task for all website owners. By installing the iThemes Security plugin, you immediately improve the security of your site. This free plugin gives you over 30 ways to protect your site. And with over 30,000 website's being hacked everyday, this is functionality that you can't do without.
UpdraftPlus
A backup plugin is one of the essential WordPress plugins that often gets overlooked. This is a big mistake. Without backup, if your website gets hacked, or a technical problem occurs, you risk losing your whole blog. (Imagine all that content you've written gone overnight!)
UpdraftPlus is a free WordPress plugin that will enable you to backup your site with minimum hassle. Once backed up, you can quickly restore your site, if needed, ensuring minimum disruption to your blog readers.
Final Thoughts on Essential WordPress Plugins
All the essential WordPress plugins mentioned above will help you to create a successful blog, and engage and grow your audience. By enhancing your website with these plugins, you will help your blog stand out from the competition and, importantly, achieve its goals.
Have you got an essential WordPress plugin that you just can't manage without that isn't on this list? Please share it with us in the comments below…