If you have been thinking about creating a podcast then this guide on 'How to Start a Podcast' is a must read. Producing a successful podcast isn't a quick and easy process, but this guide will walk you through each step to help you get started.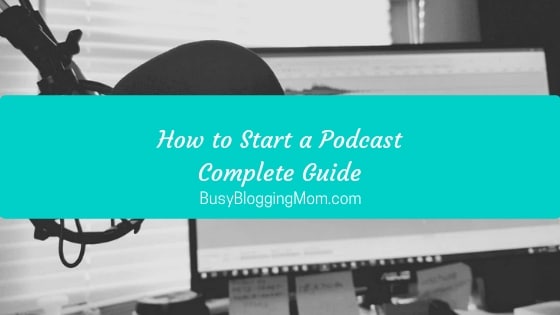 Keep reading to find out about the importance of defining your niche and focusing on your content, selecting the right recording equipment, and paying for a specialist media hosting service. You will also learn about the different features your podcasting website will need, as well as how to promote your podcasts on and off-site. Let's get started…
Define Your Niche and Target Audience
With so many podcasts being recorded on a daily basis, it is important that yours stands out from the crowd. To ensure this, think carefully about what you are offering and define your niche so you can appeal to your target audience.
Not only should you have an interest in this industry, but it should also be a subject that is broad enough to lend itself to numerous podcasts. Your niche should also have a large enough audience that you can quickly build yourself a following in the thousands (plus!).
Focus on Content
Once you have decided on a niche, sketch out the topics for the first ten podcasts, so you have a rough plan of what you will cover and when. If you are going to run interview style podcasts then draw up a list of potential interviewees and contact them well in advance.
Before recording your first podcast, think carefully about what you are going to say. Your content needs to be interesting, relevant, and original, ensuring that you provide your followers with a value-packed first episode.
It is also important to rehearse what you are going to say before your record. Focus on using a friendly and relaxed voice that people will enjoy listening to. Adding a personal touch, and a splash of humor, will also help your listeners relate to you.
Purchase Recording Equipment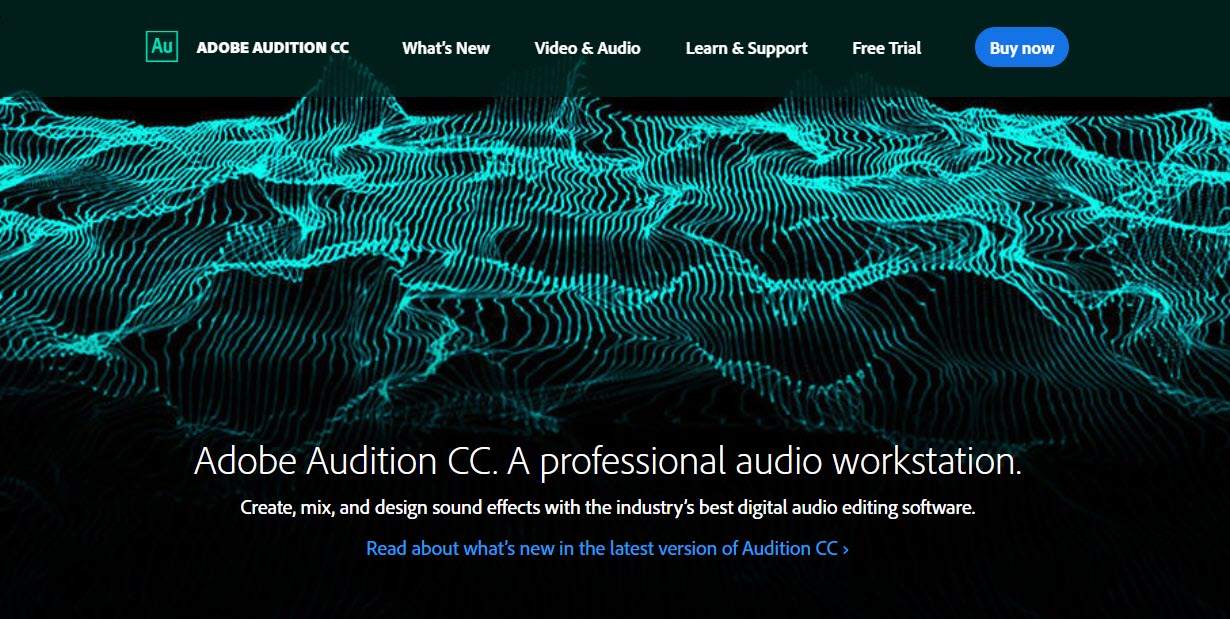 Decent recording equipment can make a real difference to the sound quality of your podcast. Therefore, it is important that you do some research before making any purchases, and opt for the highest quality microphone and recording software that you can afford.
Adobe Audition CC is an impressive audio tool that is ideal for recording podcasts. Using Adobe Audition CC you can easily record audio tracks, edit and mix, add audio elements, and export your content as a podcast.
Adding a jingle at the start and end of your podcast is also a good way to begin and finish off your recording, and helps add a professional edge to your podcast. Adobe Audition ships with thousands of royalty free sound effects and music loop files for you to browse and make use of.
Use a Podcast Hosting Service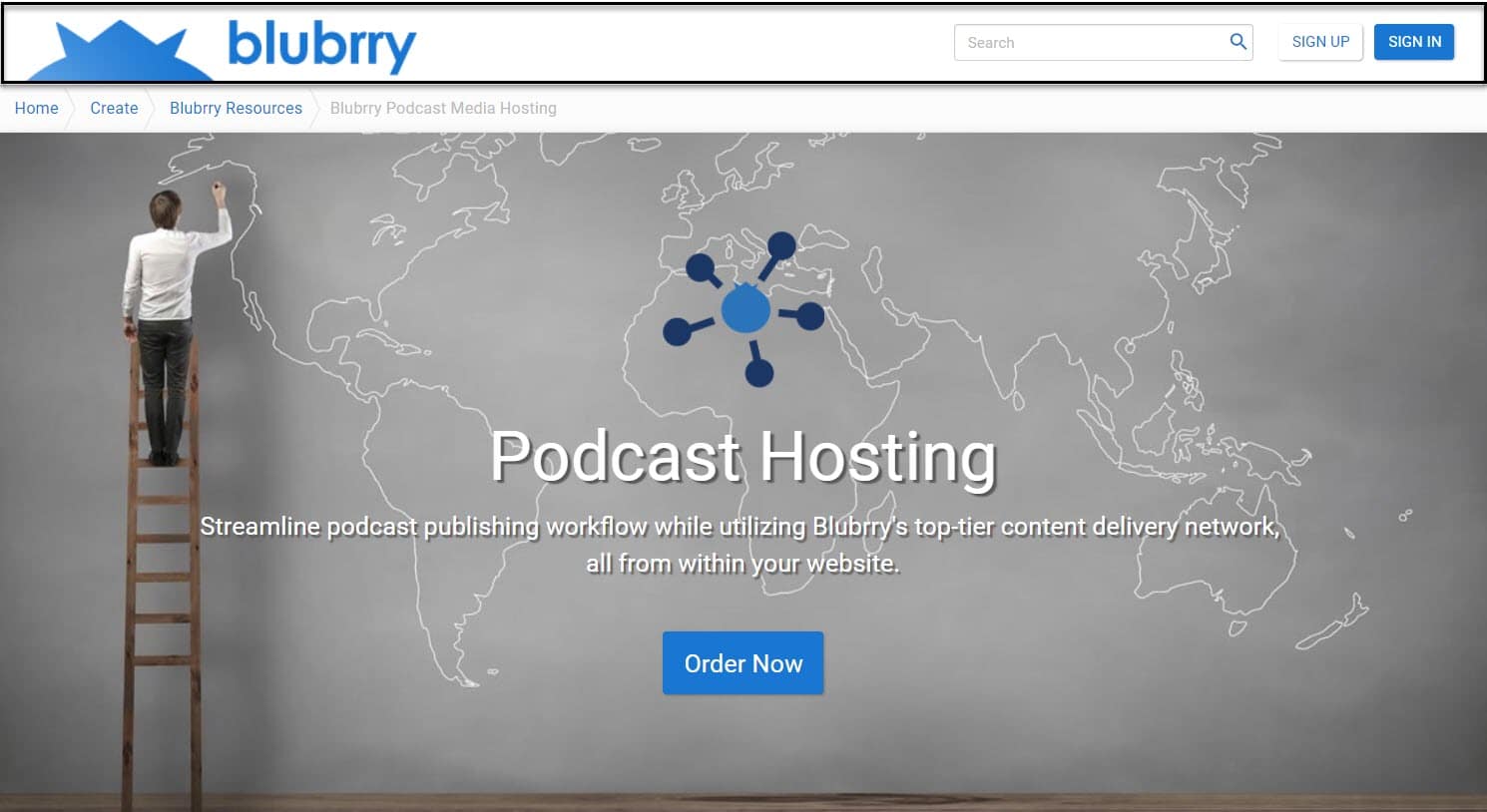 Your podcasts will need to be hosted, so your audience can access and listen to them. As your podcasts will consist of large media files, it is advised to purchase podcast specific hosting (instead of hosting your podcasts on your website's server). This will ensure that your podcasts can be easily and quickly streamed, your hosting costs remain low, and that your website's speed and user experience isn't affected.
Blubrry is a popular and reputable podcast hosting service. Starting at just $12 a month, it offers unlimited storage and bandwidth options, seamless WordPress integration, podcast analytics, and much more.
Create Your Own Podcasting Website
Having your own podcasting website, where you display and promote all your podcasts in one central location, is a must. Let's have a look at a few key aspects to consider when setting up your own podcasting website…
Choose a Podcasting Theme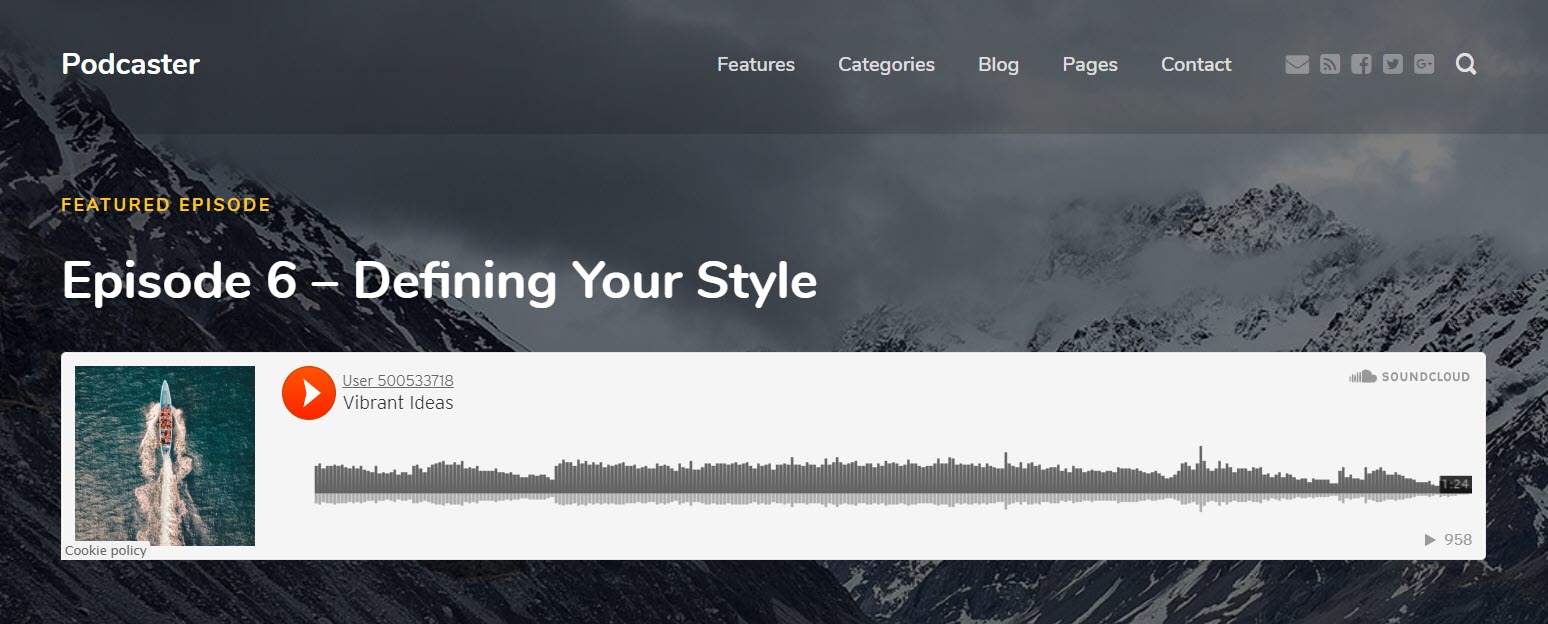 Using WordPress to create your website gives you access to numerous themes, plugins, tools, and services. And choosing to use a WordPress podcasting theme is a great way to ensure all the features you need to create a successful podcasting website are available to hand.
Themeforest is an extensive theme shop where you can purchase a wide assortment of WordPress themes, whatever the industry or niche. Here are a couple of WordPress podcasting theme options…
Podcaster (Price $49) – This multimedia WordPress theme will help display your podcasts in a stylish fashion. With podcasting plugin support, a multimedia home page, and advanced theme options, Podcaster is worth a browse.
Dixie (Price $69) – A clean and attractive theme, Dixie features multiple post and page layouts, embedded media support, custom elements, and integration with all major podcasting plugins as well as the drag-and-drop front-end editor Elementor.
Once you have chosen a theme, next you need to install a WordPress podcasting plugin…
Install a WordPress Podcast Plugin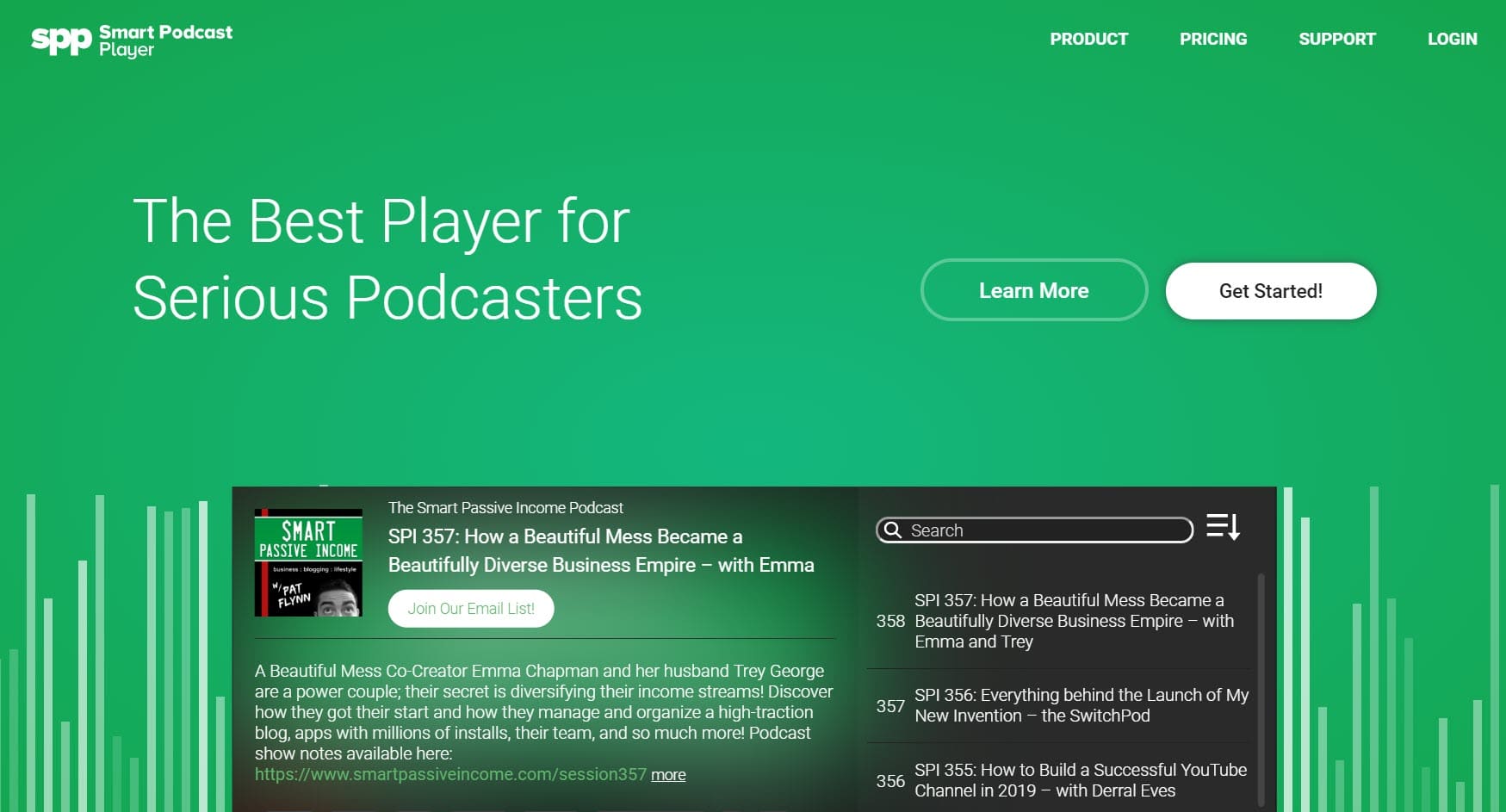 Installing a WordPress podcast plugin on your website is the quickest and easiest way to add the necessary functionality that your users will need to access and listen to your podcasts.
Smart Podcast Player is a feature-rich WordPress podcast plugin. By using this plugin, users will be able to listen to and download tracks, as well as share them on social. This plugin also has a built-in mobile player, automatically adjusting to play on mobile devices.
Create a Web Page for Each Podcast
It is important to create individual web pages for each podcast you produce. On each page you should…
Add a Description of the Podcast – Share what topics are covered, who you are interviewing, and what listeners will learn or gain from downloading the podcast.
Display Transcription of the Podcast – It is important to transcribe each podcast. Transcriptions will help your content rank in the search engines, and make your podcasts accessible to all.
Add a Comments Section – Allow your audience to share their thoughts on your podcast or ask questions by adding a comments section at the bottom of each podcast page. Disqus is a premium comments service that will help encourage audience engagement and help grow an on-site community.
Display Resources – Share the URLs for any resources you have mentioned in your podcast. Not only is this helpful for your listeners, but you can also monetize these links via affiliate programs.
Once your website is set up and running, you will now need to focus on promoting your podcasts. Let's take a look at some ideas…
Promote Your Podcasts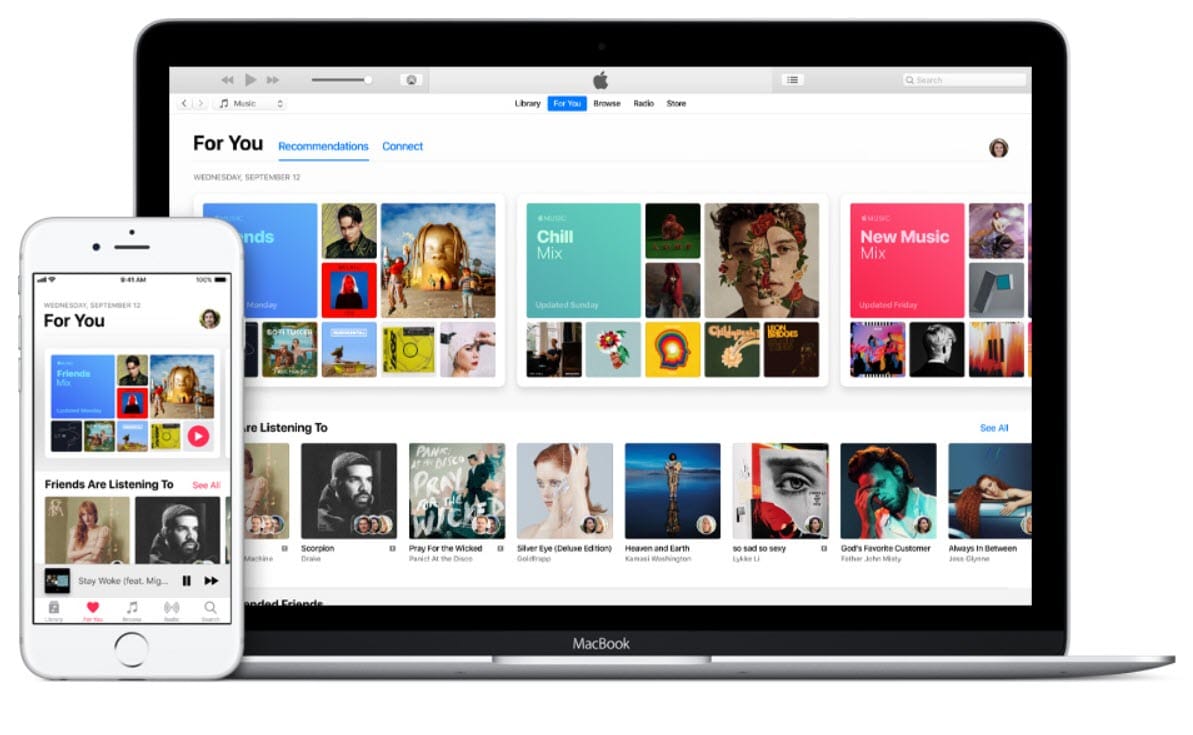 There are numerous ways to promote a podcast, but here are a few of the most successful…
Share Your Podcasts on Social Media – Posting links to your podcasts on social media is an effective way to promote your podcasts and website. You should also consider installing the premium Monarch social sharing buttons on your website to encourage your listeners to share your podcasts with their own followers.
List Your Podcasts on iTunes – By submitting and listing your podcasts on iTunes you are potentially exposing your podcasts to millions of listeners. To help improve your iTunes rankings, ask your listeners to leave reviews of your podcasts.
Remember to keep constantly producing high-quality podcasts, so your audience regularly has new and exciting content to listen to.
Final Thoughts on How to Start a Podcast
As you can see, creating a podcast isn't a quick and easy project. There are multiple stages to producing podcasts, including planning and recording, designing the website, and the long term promotion. However, if successful, podcasting can be a very profitable business, making the hard work well worth it. So are you ready to get started?
Have you got any questions on how to start a podcast? If so please feel free to ask away in the comments below…