Building a following on social media can help drive traffic to your website, generate leads, and increase sales. However, becoming influential on social media and reaching your audience can be difficult and time-consuming.
In this article, we will consider task and strategies that you can action to help you create a presence on social media and engage with your target market. We will consider how to enhance your website with a range of social media tools and plugins. We will also look at how to automate your social sharing and the importance of tracking your social analytics, as well as other top tips for social media marketing. Let's get started…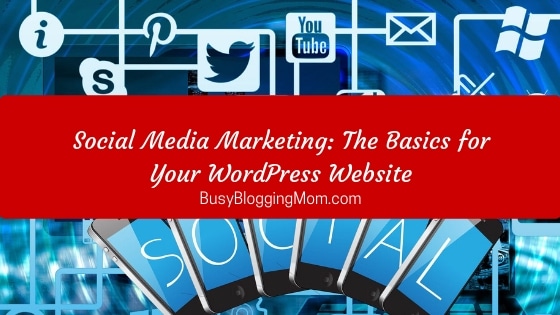 Increase Your Social Media Followers
Social media is an effective way to stay in contact with your target audience, expose them to your new content and products, and encourage people back to your site. But getting your website visitors to follow you on social media isn't an easy feat.
Luckily there are numerous plugins and tools you can install on your WordPress website to help grow your following on social media. Let's take a look…
Follow Buttons

Adding follow and share buttons to your WordPress website will help encourage your visitors to follow you on social. Social Media Follow Buttons Bar is a free WordPress plugin that will enable you to add a smart bar to your website displaying social follow buttons.
This bar can be added to any page or post, sidebar, widget, or footer, ensuring it is highly visible to your audience. It is also compatible with all major, and many minor, social channels, and its stylish icons will work with any site design.
Social Media Feed
Displaying social media feeds on your website is another great way to interest your WordPress visitors in your social media channels. By showing your content and interactions from social media, users won't want to miss out and will be encouraged to follow you.
Feed Them Social is a popular WordPress plugin that will let you share Facebook, Twitter, Pinterest, Instagram and YouTube feeds on your site. Quick and easy to set up, this plugin is fully responsive. Therefore, your feeds will look great whatever device they are viewed on.
Social Media Pop-Ups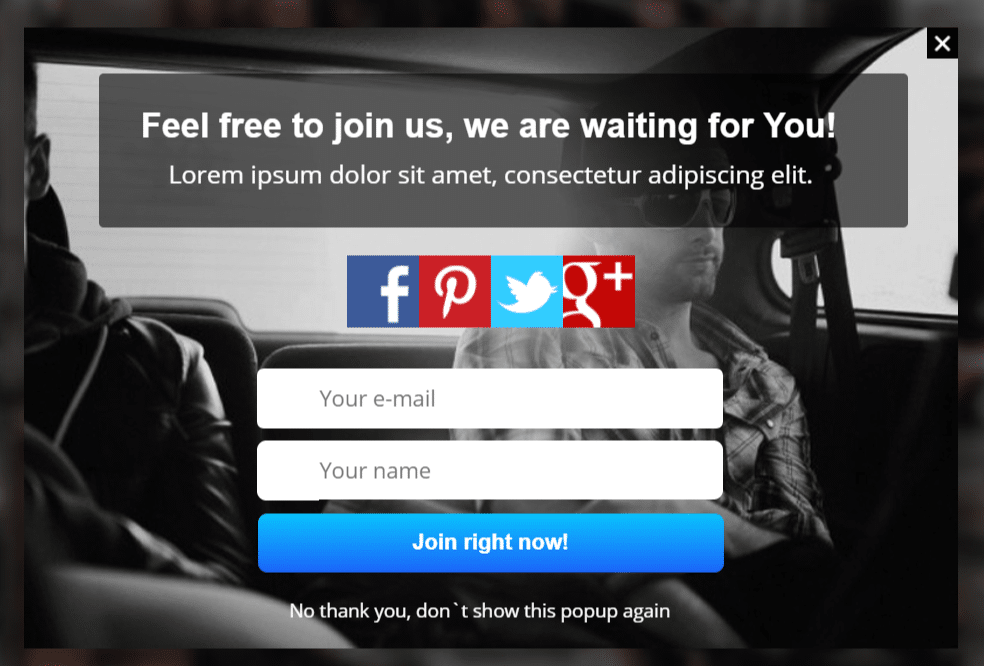 Using pop-ups on your WordPress website can be an impressive way to grow your email list. However, a well-timed and targeted pop-up can also greatly increase social media follows.
Ninja Popups is a premium WordPress plugin that can add attractive pop-ups to your website encouraging visitors to like and follow you on social media. This plugin provides a range of pop-up templates that can easily be customized. This will help you to easily display a social pop-up that matches your branding and connects with your audience.
Make Your Content Shareable
As well asking website visitors to follow you, another important aspect of social media marketing is to get your content shared by as many people as possible. If your blog readers share your articles with their followers on social then your content will gain wide exposure to a new audience. This, in turn, should increase your social following and drive traffic to your website. So what can you do to make your content more shareable?
Sharing Buttons
Monarch from Elegant Themes is a premium plugin that will enable you to add beautiful sharing buttons in numerous positions on your website. These include…
On Images or Videos
Above or Below Content
As a Floating Sidebar
These beautiful buttons can also be triggered to appear based on user interaction. For example, once a reader has reached the bottom of a blog post, or when a user hovers over a media image. This is a useful strategy that encourages social shares without taking away from the user experience.
Tweetable Content

Better Click to Tweet is a free WordPress plugin that will help you to embed tweetable quotes in your articles. Readers can then simply click on the quote to share it via Twitter. When choosing the quotes to highlight, it is important that you choose sentences that resonate with your audience, make an impact, and are share-worthy. This will increase the chances of getting your content tweeted.
Competitions
Running competitions on social media can be a very rewarding social strategy. Wishpond is a useful tool that will enable you to create and run social competitions, helping to get your content shared and raise your social profile.
When running a competition on social media, make sure the prize is relevant to your site's niche. That way, you are sure to attract your target audience.
Automate Your Social Sharing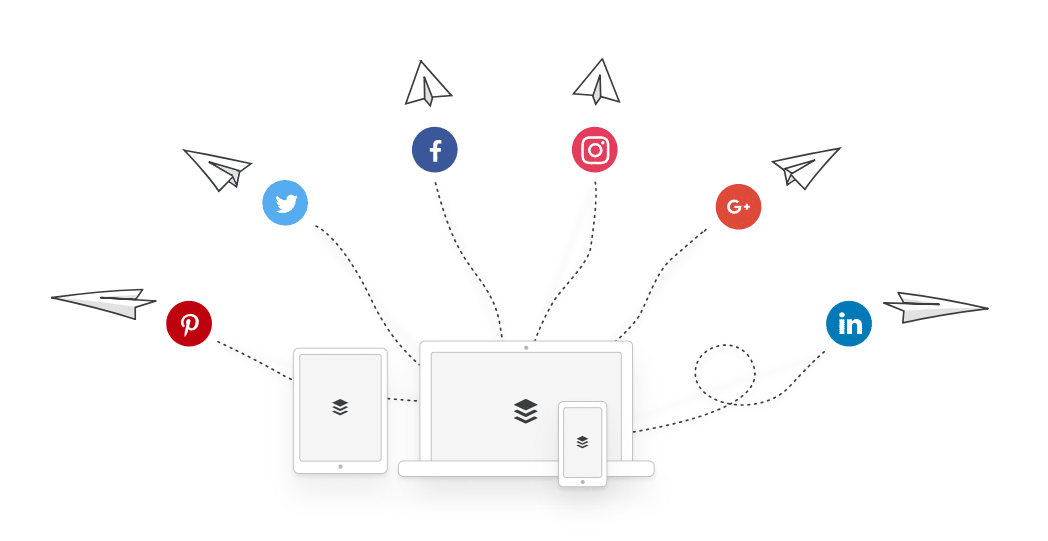 One of the main issues with growing your social media presence is the time it takes. To help deal with these times demands it is sensible to use an automated social media tool.
Buffer is a social media marketing and management platform that will allow you to schedule posts and manage all your social accounts from one user-friendly dashboard. Buffer has both free and premium options. So whatever your needs and budget Buffer has something to offer.
Track Your Social Analytics
Tracking your social analytics is crucial if you want to truly be successful on social media. Each social media platform produces its own analytical data for users to browse. However, this usually only consists of basic metrics.
Sendible is a social analytics tracking tool that will give you in-depth insights into your social performance, your audience, and your conversions. By having a thorough understanding of how people are engaging with your brand on social media, you can therefore make informed decisions about the future actions you make on social.
Other Social Media Marketing Top Tips and Strategies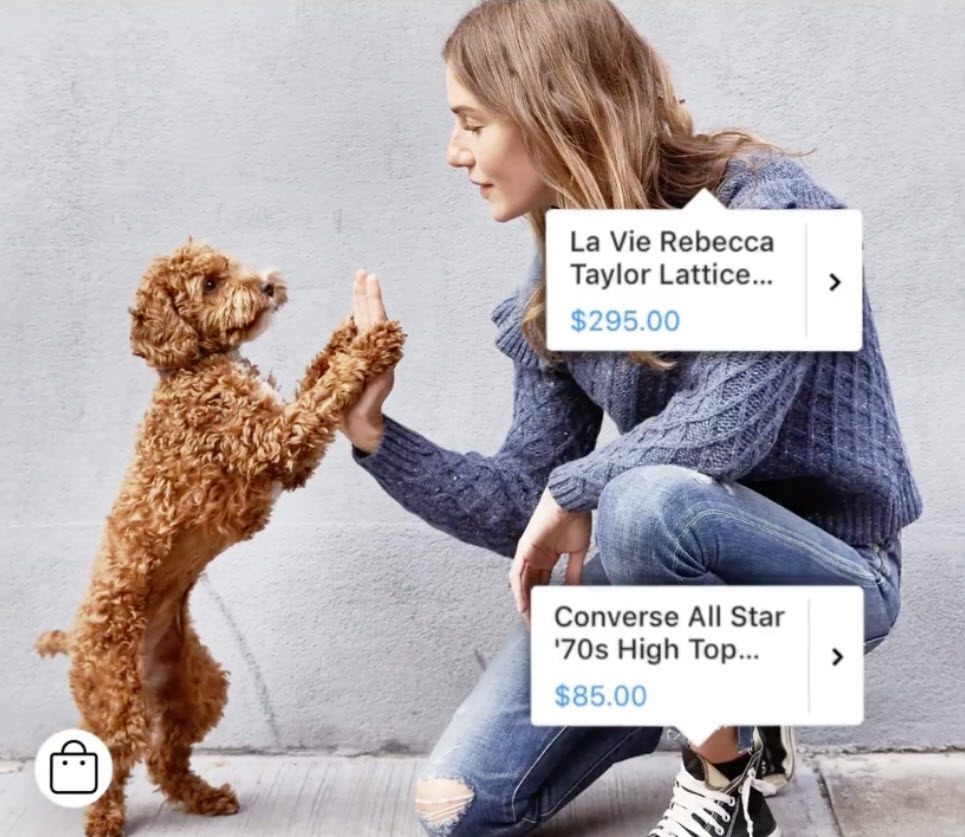 Let's now take a look at some other top tips and strategies to improve your social media marketing…
Use Instagram Shoppable Tags – Instagram has recently rolled out shoppable posts, allowing you to turn your Instagram profile into a storefront. If you sell physical products, this is a great feature. It will help to drive traffic to your site as well as increase sales.
Create a Facebook Page – By creating a Facebook page you can display a wide assortment of extra information about your business. This includes detailed contact info, Google maps, a call-to-action button, and much more. This will help you connect with your audience and promote your business.
Promote Tweets – Twitter allows you to promote popular tweets to help you put 'the right content in front of the right audience at the right time'. This will help you to connect with your target audience, increase engagement, and ultimately drive conversions.
Create Pinterest Buyable Pins – Creating Buyable Pins allows your followers to buy your products directly on Pinterest. This is an effective way to promote your products and increase sales, and it won't cost you a penny!
Run a YouTube Channel – If your site is video heavy, running your own YouTube channel is a must. YouTube is the second largest search engine in the world, so by displaying your videos here, you will be able to gain exposure on a mass scale.
As you can see, depending on the social media channel, there are many options and strategies to help glean your social success.
Final Thoughts on The Basics of Social Media Marketing
Once you have got started on social media, it is important to create a social media marketing strategy. Consider your goals on social media, how you are going to achieve them, and what success will look like. This will help ensure you are focusing your efforts in the right areas. And consequently, increase conversions on your WordPress website. Time to get started!
Which social media marketing strategies will you implement? Please share your thoughts in the comments below…