Hey mamas! Something that you may not know about me is that before becoming a mom, I studied elementary education.
I grew up in a family of educators, and I wanted to be a teacher, too. Somewhere along the way that all changed, but the things that I learned in my time studying have molded my beliefs about child development, parenting, and literacy.
During a study for one of my child development courses, I found out a lot of really interesting and important things about reading in early childhood.
Mind you, this was a study for a child psychology class, meaning that my research was to be based on scholarly findings and studies done by professionals. I asked myself this question for my research:
What relationship does reading in early childhood have with adult literacy?

In other words, how important is it for children to read in their first few years of life? We know that reading is important, but just how does it correlate to success academically? Does it impact children later in life if they don't get an early start in reading?
My findings were absolutely incredible. I've lost my research paper now but I will always remember these things:
The lack of early exposure to books correlates with high school drop out rates.
The number of books available to a child in his or her home is correlated to overall literacy later in life. More books = more opportunities to learn.
Parent and family involvement in reading is related to a child's success at school. Support and encouragement is essential.
Obviously, I'm a big believer in books. I'm not just a book lover out of joy, I'm a book lover because they empower us. That's why books are an integral part of my parenting efforts.
All parents want the best for their child – and luckily, books are an easy way to foster learning and early literacy.
But I'll be honest – hitting the library isn't always convenient. It can also be a big chore when you have infants or toddlers. The last time I was at the library with my daughter, I didn't get to make careful selections and read book jackets. Nope, because my daughter was pulling every book in sight off the shelves, I was forced to grab the first few books I saw and hope that they'd interest me. Forget about going inside the library just to drop books off!
That's why I'm loving my daughter's book subscription through BookRoo.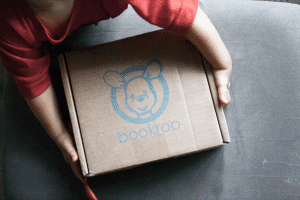 BookRoo is a subscription box that allows you to choose age-appropriate books to receive monthly via mail. You can choose to receive board books or picture books, and they all come wrapped. This helps children associate fun and excitement with reading.
However, what really makes BookRoo stand out is that the books sent to your doorstep are always extra special. We're not talking about books that are a dime a dozen. These books are extra special "hidden gems" that have been extensively reviewed by a panel of 12 families (and their 12 kids) attending Stanford University. So the books you receive are unique!
A book subscription is perfect for kids because of the following things:
No hassle packing kids to the library.
No worries about losing a book, kids drawing on or ripping books, etc – they're yours to keep!
No need to stick to a deadline and remember what you borrowed.
No need to search for age-appropriate books – everything is carefully picked for you!
Getting mail is FUN! Getting a book in the mail feels like opening a present. 🙂
BookRoo's mission says it all:
"Our mission is to enable and empower parents to build their children's book collections in an affordable and exciting way through curated monthly book deliveries. We believe in the power and impact of the written word in the life of a child, and believe it's never too early to start reading to children!"
Now obviously, I am a book lover myself. My love for books is a big part of what lead me to write, and in turn, start this very blog. You can foster that same love for books in your children by providing them with great, exciting books! BookRoo makes that so easy.
Because I wholeheartedly believe in books, I'm excited to share BookRoo with you!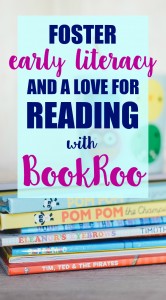 How does BookRoo work?
First, choose your book type (board books or picture books). Subscriptions for board books include 3 books per month, and picture book subscriptions include 2 books. Next, choose between subscriptions of 1, 3, 6, or 12 months. The longer your subscription, the more you save! Finally, just put in your payment and shipping info, and you're ready to go. Easy, peasy!
How cool is that?
Now you can encourage little readers without the hassle! Go you!
Looking for a great deal?
I'm excited to share BookRoo's Black Friday & Cyber Monday sales with you: choose any multi-month subscription and receive 25% off using coupon code TREATYOSELF.
Happy reading!

Also find BookRoo on Facebook | Instagram | Twitter | Pinterest
This is a sponsored post written on behalf of BookRoo. All opinions are my own.
Here's a video of my daughter opening her first box. 🙂