Join the course designed with
moms

in mind.

Learn to start and grow a profitable blog while raising kids and living your busy life.

Do you want to pursue your passion, spend more time with family, and have financial freedom?
You can have it all – and you can do it by blogging.

Here's what you'll get when you take the course:
Access to your own student portal that contains all of your course materials in one place.

A 20-page workbook to accompany your lessons.

10 pretty reference printables to keep for future use.

15 video tutorials to help you with the technical setup of your blog and social media strategies.

8 comprehensive chapters with over 40 lessons total. You'll read, watch, and actively participate in your own learning.

Access to an exclusive support group on Facebook.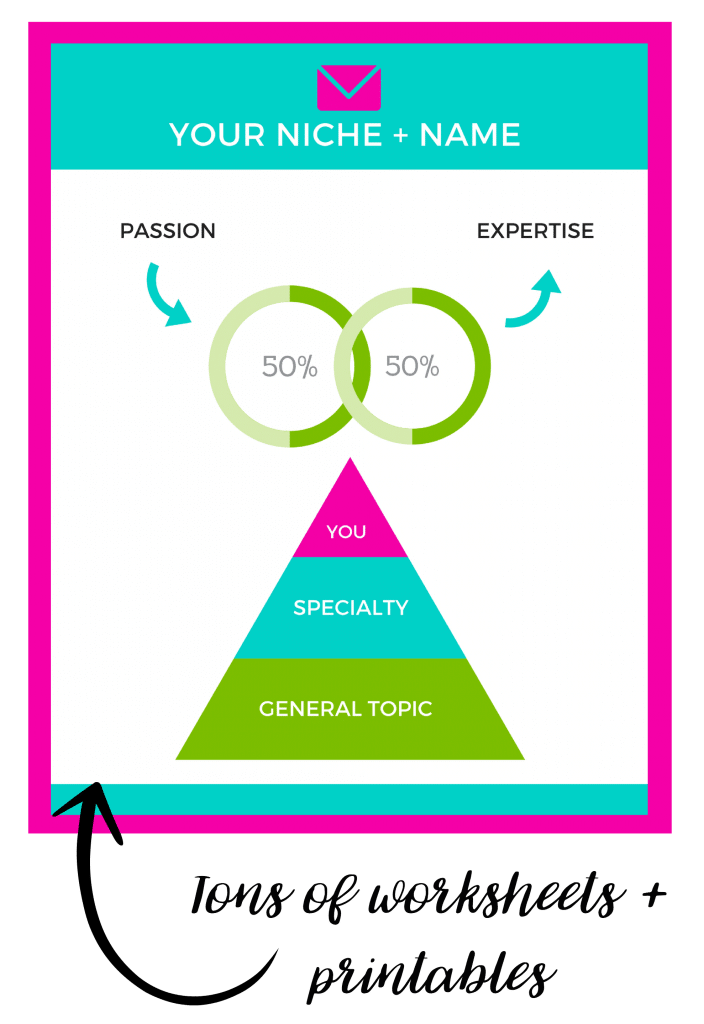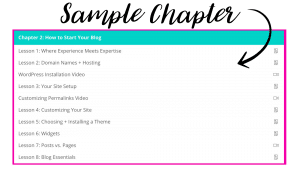 Not sure if this is the right course for you?
Mom Blog Maven is perfect for:
Moms who want to pursue their passions and earn money doing it
Moms who want to earn enough money to afford spending more time with family
New bloggers who want to jump start their blogging careers
Overwhelmed bloggers who are tired of searching for the information they need to get started
Bloggers who are serious about turning their blogs into profitable businesses
Any bloggers who feel "stuck" and don't know what to do to keep growing
Anyone who wants to get started blogging without the hassle of having to spend hours on end searching for information
FREQUENTLY ASKED QUESTIONS
What do I need in order to take this course?
To participate, you either need your own self-hosted blog, or the ability to start one. If you don't have a blog yet, you'll need to purchase a domain name and hosting package. No worries, a whole section of the course is dedicated to helping you do just that!
What if I've been blogging for awhile now?
Only the first two chapters of this course are about blog setup. The rest include super important growth strategies, branding and niche development, monetization strategies, and more! So even if you've already set up your blog, this course contains loads of great information. That being said, you'll benefit from it the most if you're in your first year blogging.
How is the course delivered?
The course contains a mix of videos, worksheets, and reading material. It's all in one place – your student portal.
How long does the course take to complete?
That's up to you! The course is entirely self-paced, and most lessons can be completed in 20 minutes or less. It's designed with busy moms who are interrupted often.
Do I have to be a mom blogger to take this course?
No. However, note that this course was designed specifically for moms. You might find some material is presented in reference to that demographic. But the strategies and tutorials will work for all types of bloggers – as long as you don't mind the occasional lame mom joke. 🙂
Is there an affiliate program for this course?
You bet! If you take the course and want to share it with your readers (and make money doing it), please email me and I'll get you set up as an affiliate.
What if my question isn't listed?
I'd be happy to answer any of your questions via email – busybloggingmom@gmail.com.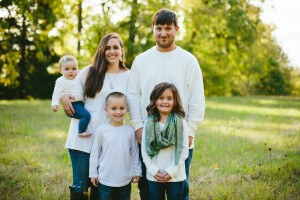 My name is Chantal Steele, and I'm the owner of Busy Blogging Mom. Two years ago, I was desperate for two things: a way to help my family financially while I was a stay-at-home mom, and a way to feel more important and accomplished after giving up my career. I needed a way to maintain my individuality outside of being a mom – and blogging has given that to me.
In the last two years, I have shared my blogging journey with thousands of other people. I have been featured on Making Sense of Cents and a number of other blogs. I have spent hours on end searching and testing different blog growth strategies – and I'm excited to share what I learned with you.
THIS COURSE GOES LIVE JANUARY 9TH, 2017.